January 2019 Update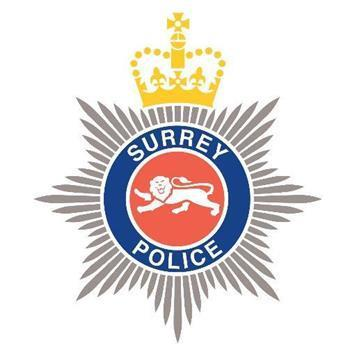 New way to report road traffic accident
If you've been involved in a road traffic collision, or think you might have witnessed an offence on the roads, find out how to report it using a simple online tool. Just answer the quick questions below to make sure you are given the right advice and gather all of the relevant details.
https://www.surrey.police.uk/ro/report/rti/report-a-road-traffic-incident/?fbclid=IwAR3x7yLwb0rvL_tbmp-IKNEy8k4OtRAKG57tMhyjoUkkRr2aK0N-U6FEU40
Rural crime
Rural crime is on the rise and is a serious issue for farmers, businesses and those who live in the countryside. Whether it is large-scale, industrial fly-tipping, hare coursing, livestock theft or machinery theft, rural crime has a devastating effect on farms and other rural businesses.

Those responsible for this blight on our countryside are suspected of having links to organised crime. It is vital they are brought to justice and you can help.

You can either call the dedicated Crimestoppers number on 0800 783 0137 or complete the online form to give information anonymously about one of these four crimes:
Large-scale, industrial fly-tipping
Hare coursing
Livestock theft
Out of control dogs
It's an offence to let a dog be dangerously out of control whether that's in public or private. A dog is considered to be out of control if:
It injures someone
It makes someone worried that it might injure them
A court could also decide that your dog is dangerously out of control if:
It attacks someone's animal
The owner of an animal thinks they could be injured if they tried to stop your dog attacking their animal
Please note, a farmer is allowed to kill your dog if it's worrying their livestock. If you see a dog loose or seemingly out of control, please call 101.
Report of suspicious male
There have been online reports suggesting a suspicious male in rural areas of Mole Valley, wearing camouflage or dark clothing, has been hiding in bushes and following solitary women . So far two women have reported this to the police and gave different descriptions of him and his behaviour. One of the incidents occurred in Brockham on 3rd December at approximately 4:30pm and the other at lunchtime on 7th December in Okewood Hill.
The Police encourage anyone enjoying our rural areas to take the usual safety measures: walking in pairs/groups, carrying a mobile phone as well as a torch/high visibility clothing if appropriate, and keeping to well trodden paths.
A limited stock of free personal attack alarms are available through emailing molevalley@surrey.pnn.police.uk

Under the Influence Calculator
The Safer Roads Partnership take the view that there is no safe limit of alcohol when driving. The drink drive limit allows for 35 microgrammes of alcohol in 100 millilitres of breath. In Scotland the legal limit is lower.
If you are drinking any amount of alcohol on a night out - even one drink - you should leave the car at home and make alternative arrangements – such as getting a bus, taxi, designated driver or get someone to pick you up.
The Under the Influence Calculator is not intended to help you work out how much you can drink on a night out before driving home and won't help you if you are arrested for drink driving.
What it will do is enable you to calculate roughly when it will be safe for you to drive the morning after drinking alcohol, and it can help you calculate when to stop drinking alcohol if you have to drive the following morning.
https://www.sussexsaferroads.gov.uk/info/safer-for-drivers/safer-for-drivers/under-the-influence-calculator?fbclid=IwAR3vmFBVeDdWQkAQwxp7E6-gfqUtUCN-39sqVQZOvmi4g3tbUBEVaAMGsjY

Inundated with scam mail?
Are you, or someone you know, inundated with scam mail? Are you tempted to respond to it? Do you want to help track down the criminals behind scams and help put a stop to their activities?
If you answered yes to any of the above then why not become a Scam Marshal for National Trading Standards (NTS) Scams Team?
https://www.friendsagainstscams.org.uk/arti…/…/scam_marshals